Goliath de La Noé d'Orient URO2
Rally Obedience 2
Herding test
(Carapace de Tortue Argentée du Mont des Croisettes x MULTI CH Elliot de la Noé d'Orient)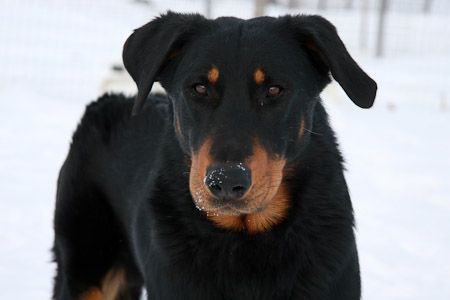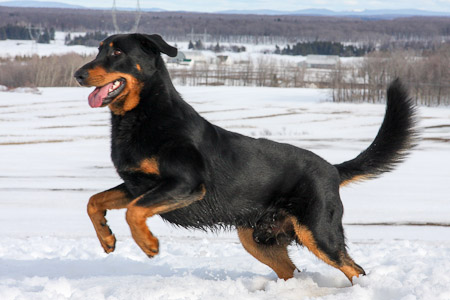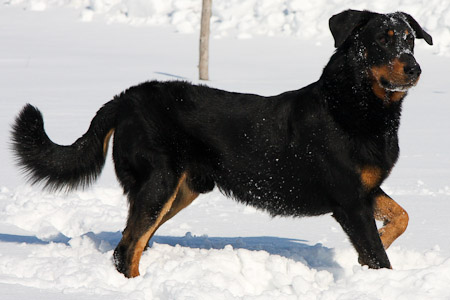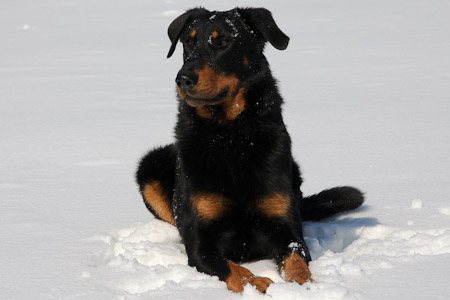 date of birth : June,11 2011


Weight : 85 lb


Height : 65 cm


Pedigree : click here
Temperament : Goliath has a very good temperament, he's sociable, affectionate and a good guardian. He's high energy !! His favorite activity is herding, he's excellent. He also works well in obedience.
Health certification :
OFA Hips : Good
OFA Heart : Normal
Herding test result : Succeeded with score of 100 %. Judge said he is an exceptionnal dog.
Rally Obedience results :
date
score
ranking
April,14 2013
trial 1
88/100
qualifying score
3rd place
April,14 2013
trial 2
95/100
qualifying score
2nd place
October,19 2013
trial 1
99/100
qualifying score


Title Rally Obedience 1

4th place
October,19 2013
trial 2
98/100
qualifying score
1st place
October,20 2013
trial 1
99/100
qualifying score
1st place
October,20 2013
trial 2
98/100
qualifying score


Title Rally Obedience 2

3rd place
Dog show results :
In junior class (under 15 months), a dog can obtain 4 qualifers : very promissing - promissing - sufficient promissing - disqualified
date
qualifier
ranking
judge comments
September, 8 2012
show 1
very promissing
excellent general appearance
head/mouth correct
very nice body. Good proportions
very nice coat and temperament
September, 8 2012
show 2
very promissing
good type
excellent tan markings
well proportioned head, good eye shape, very good ears
good neck, excellent topline
very good shoulder, very good hindquarters.
September,9 2012
show 3
very promissing
best junior of breed
excellent general appearance
excellent coat and color
excellent head
excellent body
excellent forequarters, excellent hindquarters and excellent movements.
September,9 2012
show 4
Promissing
excellent type
good coat
masculine head, nice tan marking
excellent shoulders, strong back, good bone
movement close in rear