Puppies
Sales conditions
I sell my puppies 2400$ (+ tax). They are ready to leave at the age of 9 weeks old and are sold :
registered with the Canine Federation of Canada
microchipped
vaccinated and dewormed
with a 2 year guarantee for hereditary diseases
with a starter kit including a sample of food, a board book and a toy
with a 4 generation pedigree
with a non-breeding contract
with a 4 weeks health insurance with Trupanion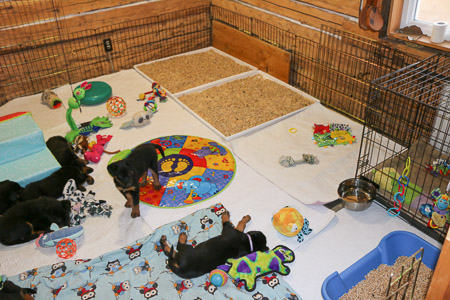 indoor puppy pen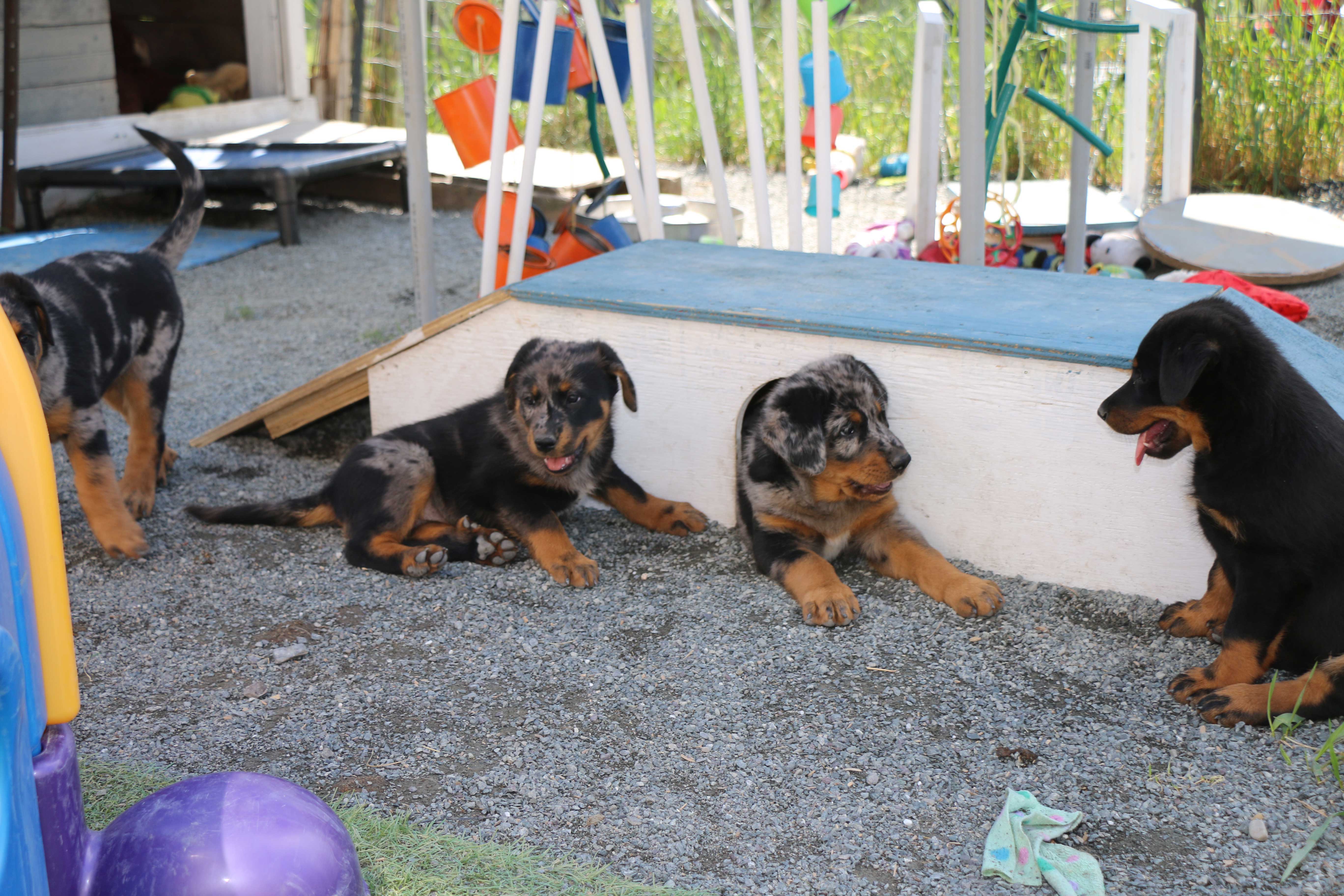 outdoor puppy pen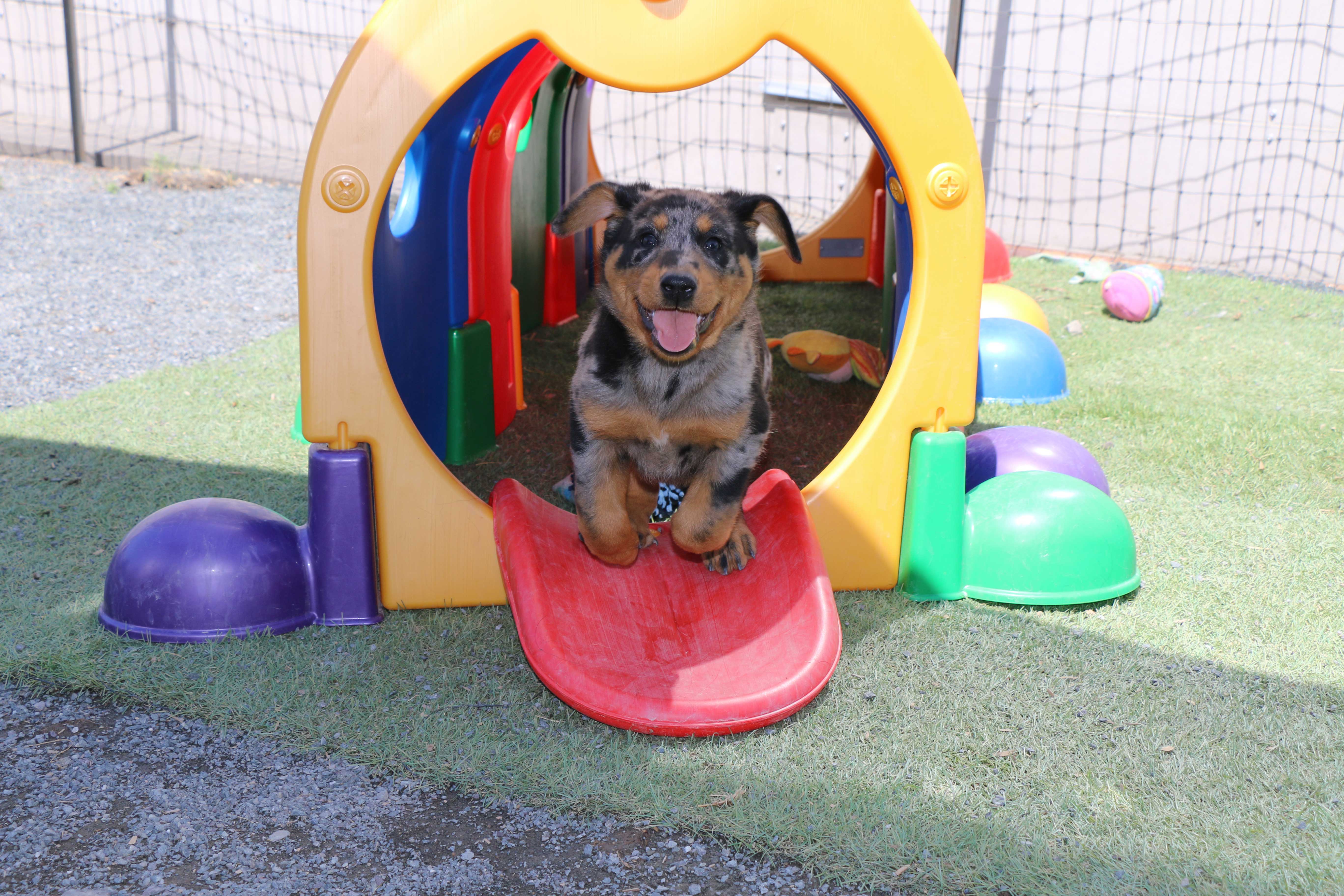 outdoor puppy pen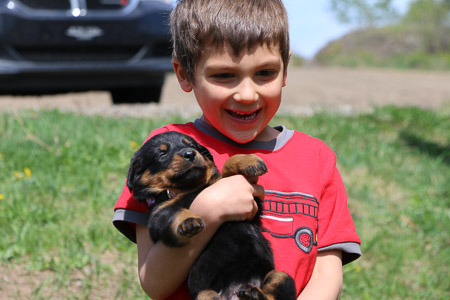 4 weeks old puppy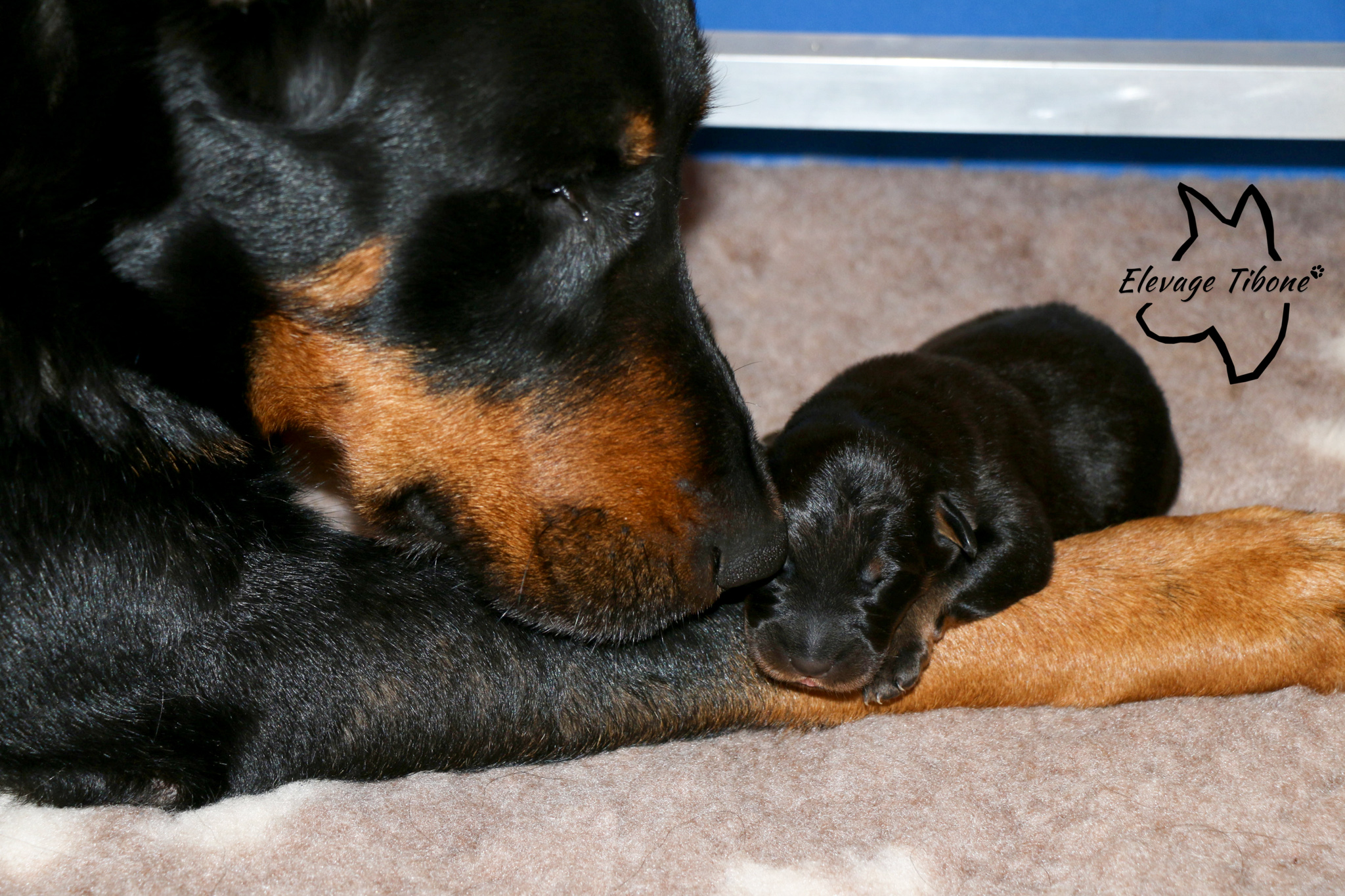 New born puppy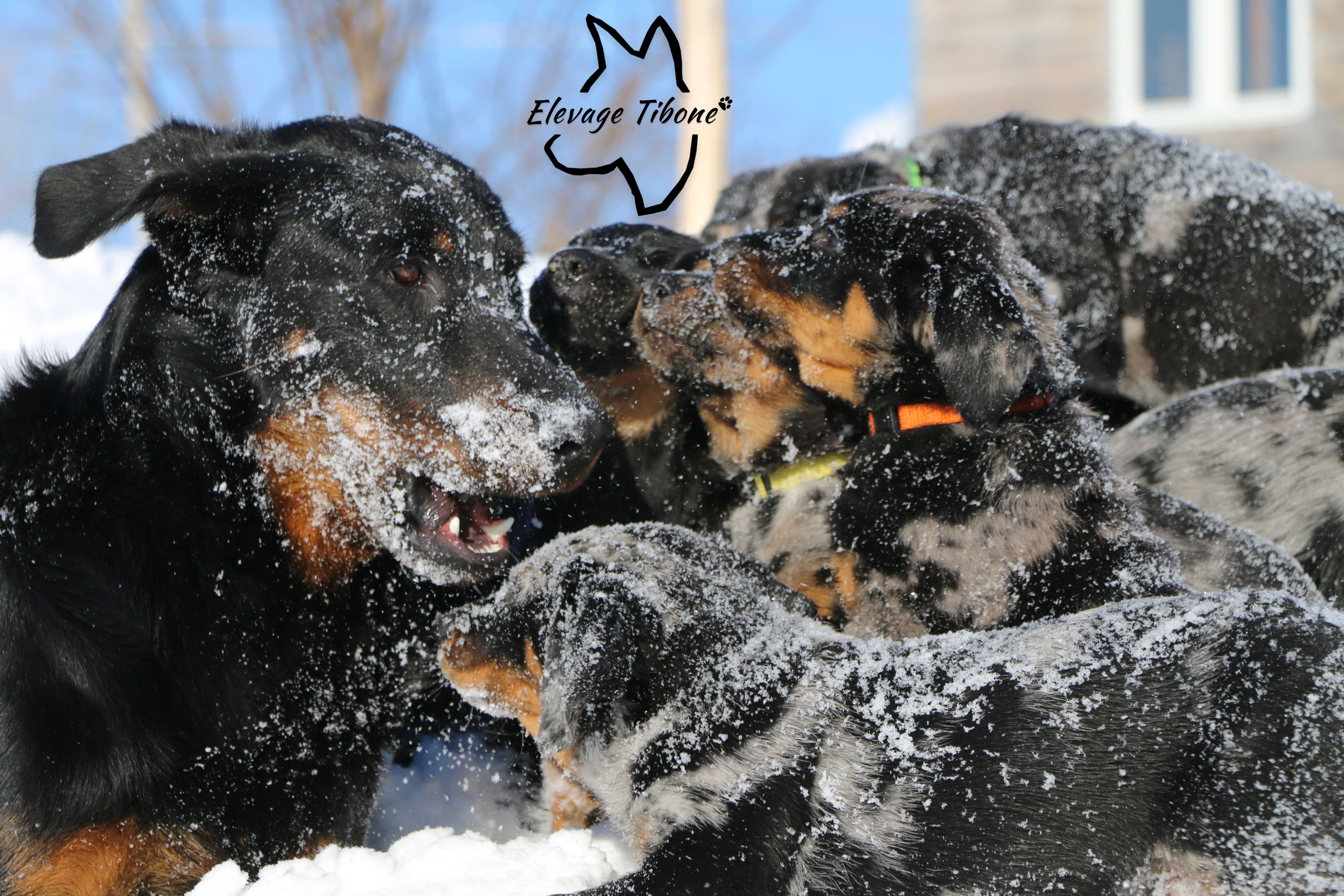 Puppies playing with an adult (Lover)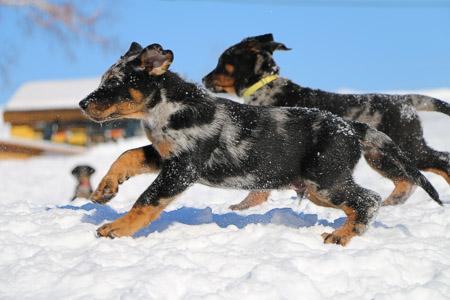 7 weeks old puppy
❮
❯
My puppy rearing program
My puppies are raised according to Puppy Culture and Avidog's development and socialisation standards. My puppy rearing program includes mental development and stimulation, social and physical development, optimal nutrition and health.
Mental development and stimulation
My puppies are raised in the house, they are used to hear the television, vacuum, children playing etc
From day 3 to day 16 : Early neurological Stimulation* and Early Scenting Stimulation* (see bellow to learn more about this)
Enrichment environment with various toys (toys with different sizes, texture, sounds and colours) and sounds such as thunderstorm, traffic, fireworks, city noises, etc
Off leash walks in the woods and fields and on leash walks in the village
Key skills such as potty training and housetraining, crate training, walking on a leash, recall)
Clicker training
Problem solving and challenges
Prevention of behaviour problems (jumping and biting, resource guarding, impulsivity)
Social development
Daily interactions and manipulation with us (adults and children)
Early socialisation (my puppies meet a lot of people during their first 8 weeks, people of all sizes, ages, shapes).
Free access between dam and the puppies until the puppies goes to their new homes. The dam can always retreat from her puppies if she wants to
Daily interactions (from 3 weeks old) with the other dogs (friendly dogs that loves to play with the puppies and won't hurt them)
Introduction to other species : cat, sheep, chicken)
Physical development
Outdoor playing and exercises
Introduction to some agility equipment (tunnel, ramp)
introduction to unstable surfaces
Nutrition
raw diet with different protein sources (chicken, beef, fish, eggs)
omega 3 supplementation which helps optimal brains development
introduction to solid food at 4 weeks old
natural weaning
as some puppies will be fed with kibbles in their new homes, I also feed kibbles to the puppies
Health
regular deworming from 2 to 8 weeks old
I use a non slippery material in the whelping box to prevent hips dysplasia
Vet exam and first vaccination at about 7 weeks old
* Early Neurological Stimulation (ENS) results from a US military program called Bio sensor that was developped to enhance dog natural abilities. ENS involves subjecting pups aged between 3 and 16 days to mild forms of stimulation and leads to :

faster maturation and better problem-solving abilities later in life.
Improved cardio vascular performance
Stronger heart beats
Stronger adrenal glands
More tolerance to stress
Greater resistance to disease
*Early Scenting Stimulation (ESI) is a way of stimulating the puppies sense of smell. It helps develop interest in scenting, the ability to detect scents and the ability to follow scents. It is particularly intersting for dogs that will perform in work or sports that involves scenting abilities such as tracking, obedience trials, search and rescue, odor detection, etc.
From days 3 to 16, you present the puppies once at a time with some time of novel scent to sniff. These scents can and should vary from natural outdoor scents (like leaves, grass, dirt, flowers) to pungent herbs and spices (cinnamon, sage, ginger etc) to fruits and veggies (lemon, banana, green pepper), and also scents associated with sports or activities they may be involved in as they mature (tennis balls, leather gloves, sheep wool, etc).