Sun des Bergers Noirs du Jedi
(Nonza de la Baie des Agriates X Mambo des Bergers Noirs du Jedi)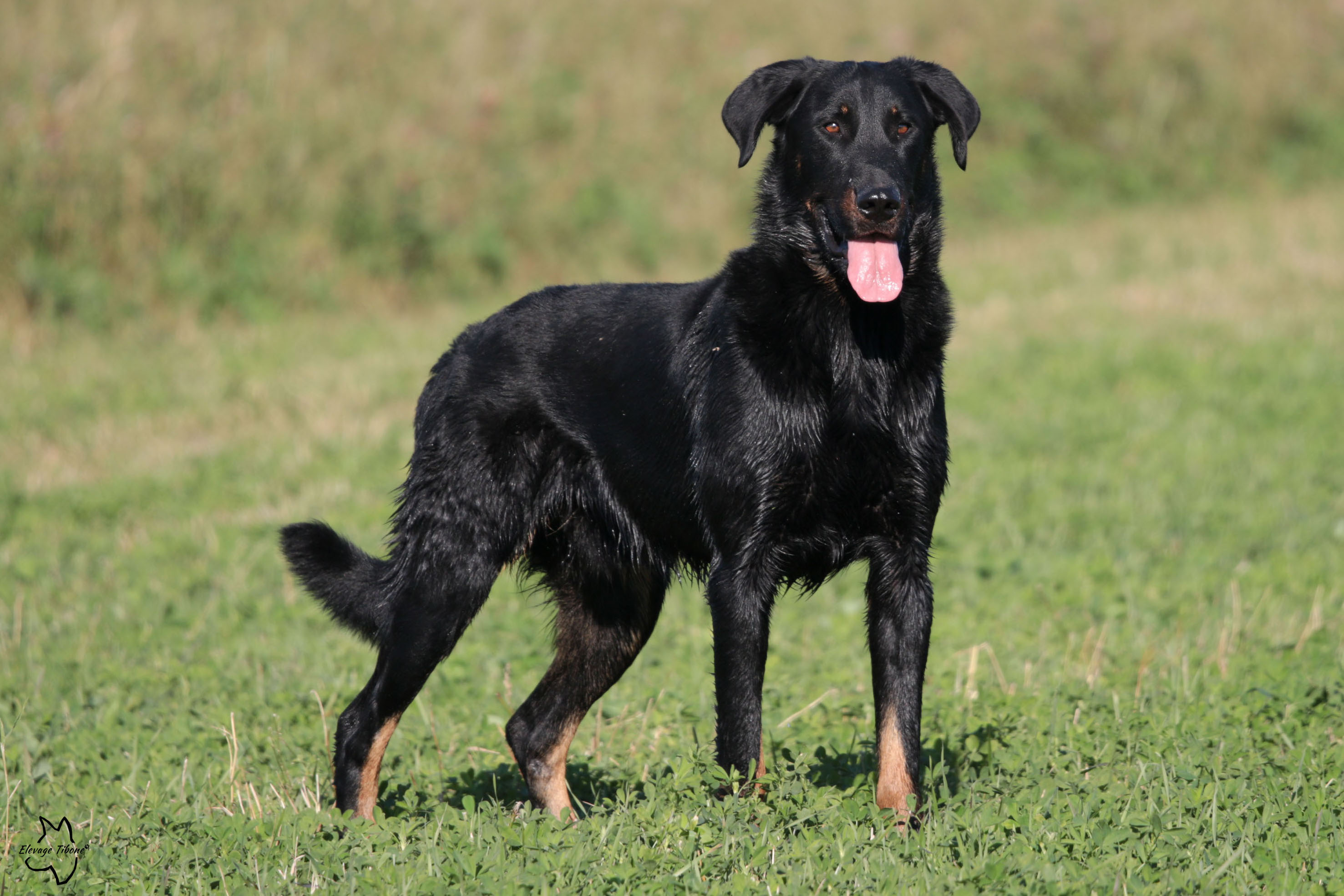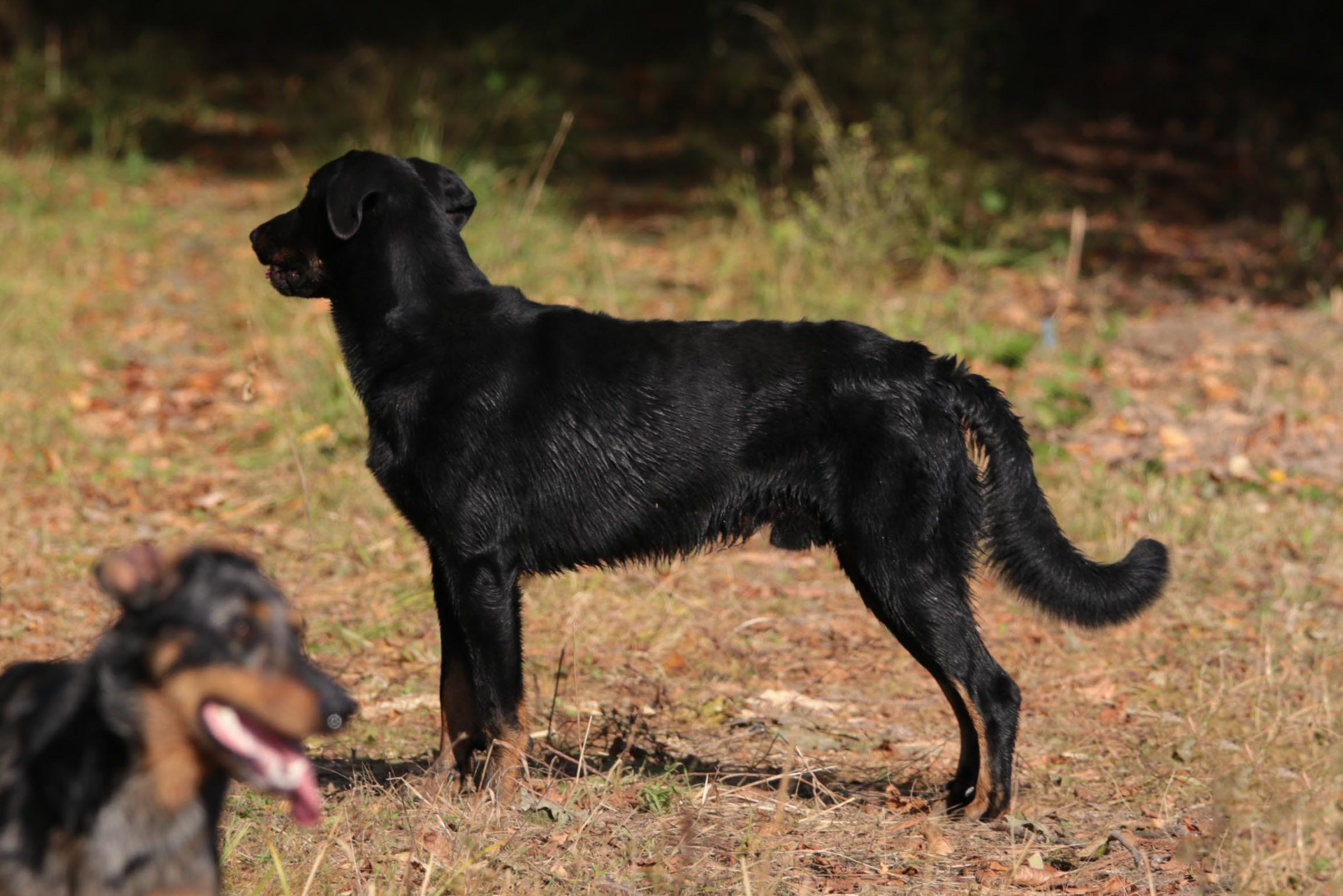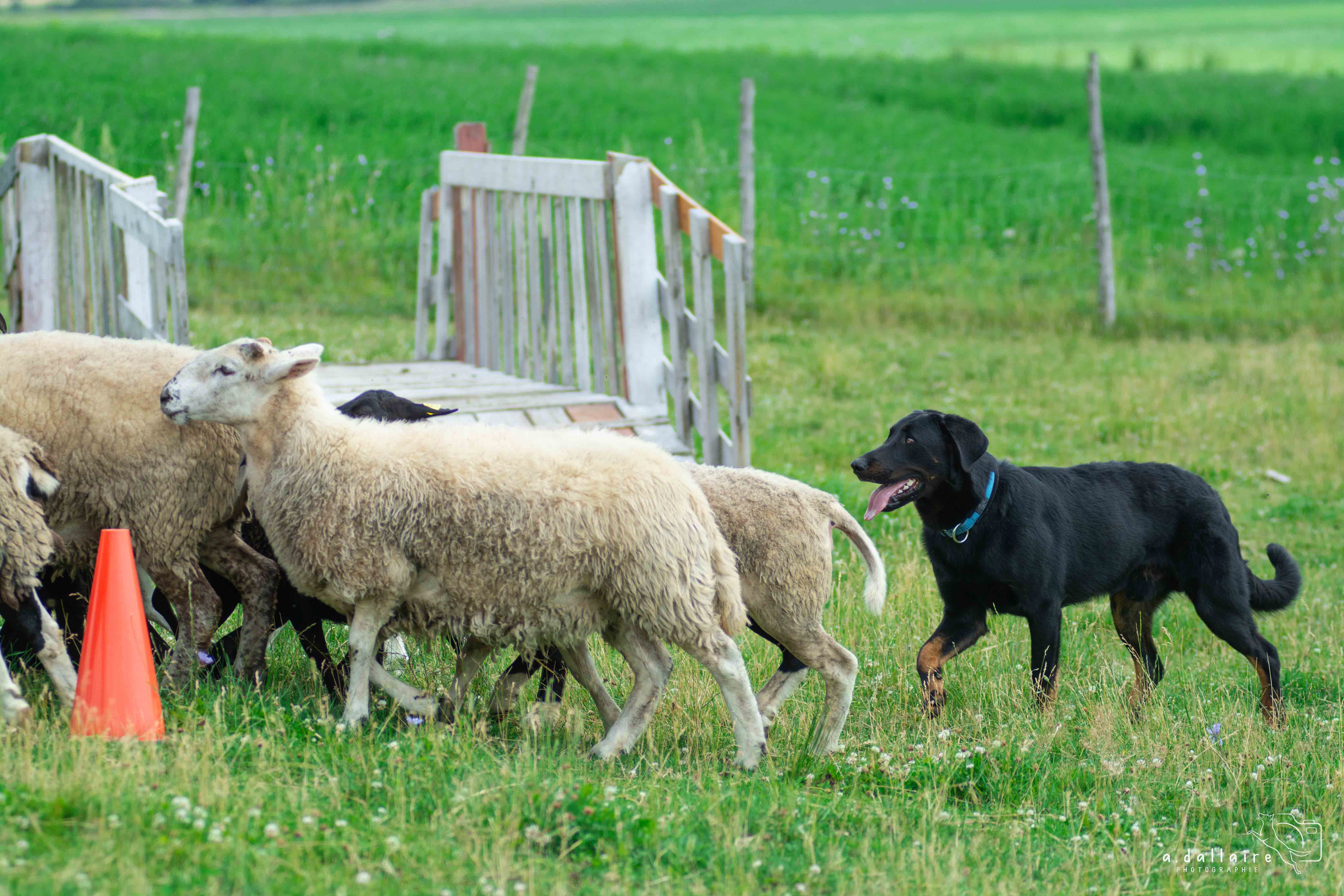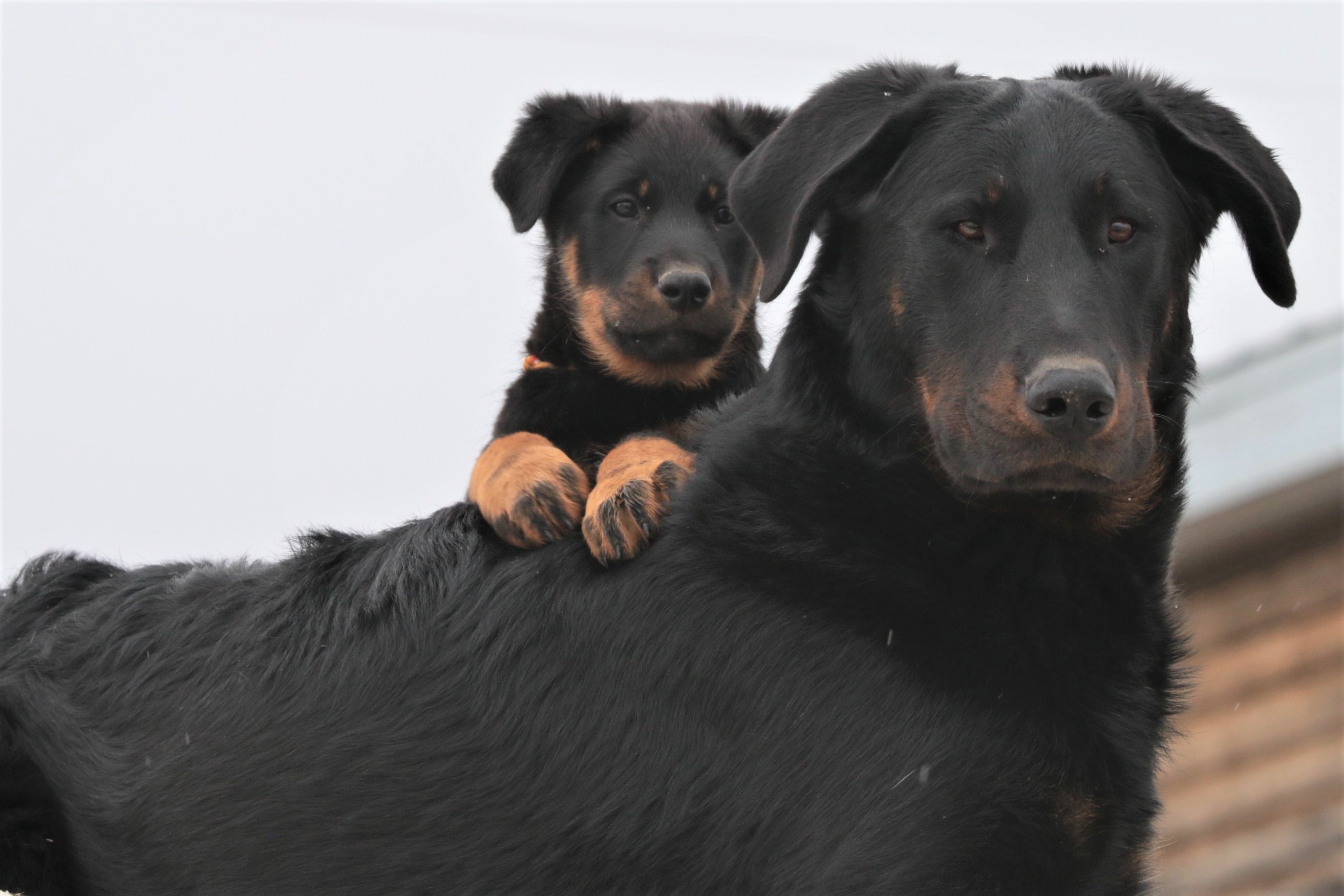 Sun comes from Patrick Maurel (Bergers Noirs du Jedi), known for the working qualities of his dogs in herding. Sun's parents work on the farm (sheep and cattles). Mambo (Sun's father) also does compete in level 3 FCI herding trials.
Sun has all the qualities I was looking for. He is a calm and thoughtful dog, he has excellent herding instincts and loves to work. He has the potential to go far in this discipline and I will work with him to reach his full potential!
On a day-to-day basis, he is an easy-going dog, who gets along well with all my other dogs and with the other animals (cats, chickens). He is sometimes reserved with strangers, but with his family he is a very affectionate dog who loves to cuddle. He loves my kids, whether it's playing with them or sleeping with them on the couch.

Date of birth: June,1 2021
Size: 68 cm
Pedigree: click here
Health certifications:
Hips (Pennhip): RDI=0,27 LDI=0,25
OFA prelim Hips: excellent
OFA prelim Elbows: normal
OFA Heart : Normal
OFA Eyes: Normal
OFA degenerative Myelopathy: Normal
OFA Von Willebrands: Clear / non carrier
Coat: homozygous short hair


Show and working results:
coming soon
Sun working:
1 year old, first time training with flighty sheep, not dog broke.
Herding test